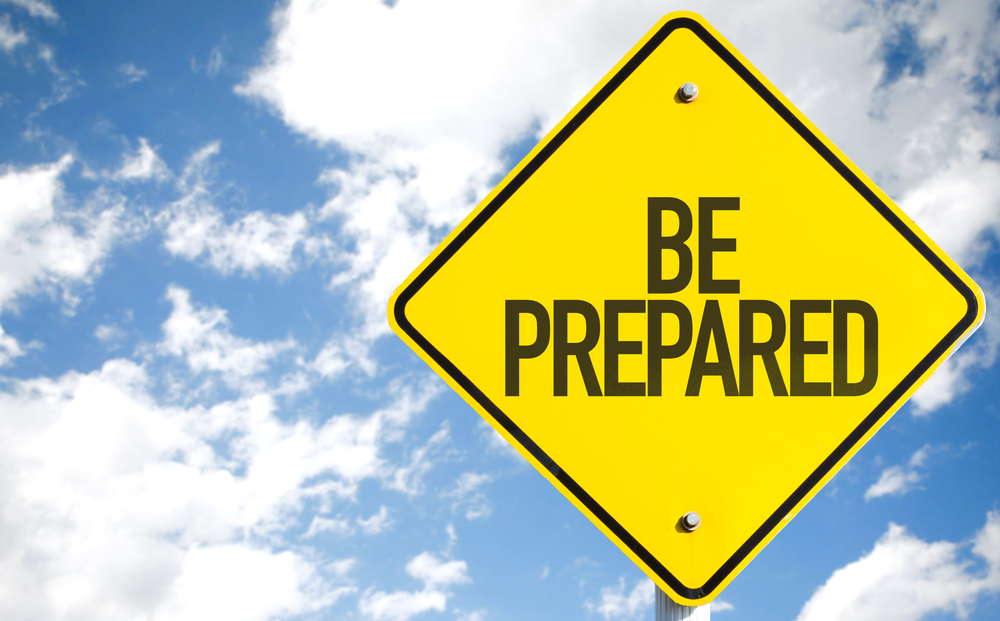 In my previous post we reviewed the importance of an advance care directive. Now let's explore how you can create your own advance care directive, including the use of some helpful websites. I'll also tell you about an additional important document – Physician's Orders for Life-Sustain Treatment, most commonly referred to as a POLST.
Writing Your Own Advance Care Directive
If you choose to write your own advance care directive, a good place to start is by getting a copy of your state's form because forms differ by state. The National Hospice and Palliative Care Organization (NHPCO) links to documents by state. The forms include instructions and explanations for each section.
You might be more comfortable using a document that's written in everyday language rather than one that sounds more formal or structured. If so, consider using Five Wishes. This advance directive guides you through the process with a series of questions about your physical, personal, emotional and spiritual end-of-life wishes. You're given optional check-the-box answers and space to add your own words if you have something more or different to say.
Even though the language is informal, Five Wishes is a valid stand-alone document in all states except IN, NH, KS, OH, OR, and TX where an extra step may be needed. If you live in one of those states, check with your doctor or a lawyer for additional steps. There is a $5 charge for the Five Wishes form.
Additional resources are listed at the bottom of this post, including two links from last month's post: The Conversation Project and The Stanford Letter Project. These organizations help you think through your choices and how to have conversations with loved ones and your physician.
Hiring a Professional
You may be more comfortable hiring someone to write the directive for you. Just like the decisions you make for your advance care directive, the choice is yours.
If you want to use an attorney, consider those specializing in wills and probate or elder law. Similarly, if you want to work with a health care advocate, select one with experience in the development and use of advance directives. My posts on How to Choose an Advocate and How to Create Long Distance Advocate Partnerships can help you select an advocate to meet your needs.
State-Specific Requirements
In addition to different forms, states each have their own laws governing advance care directives. States also use different names for the document; such as, living will, declaration, and document directing health care. If you hire an out-of-state attorney or advocate, make sure she understands what is needed to make your advance care directive valid in your state. If you plan to write your own, there are links at the bottom of this post with state-specific information.
If you move out of state after signing an advance care directive, you may need to write a new one that is valid in your new home state.
After the Advance Care Directive is Signed
Don't just put your signed advance directive in a drawer or safe deposit box. Remember, this form will be a guide for your medical team and loved ones to follow should you be unable to make your own health care decisions or communicate them. A copy of your advance directive should be on file at your doctor's office and preferred hospital.
When you are admitted to the hospital, make sure the admissions desk has both your advance directive and POLST.
Why You Need a POLST Form
Signed by you and your doctor, this form documents what treatments you do or don't want. You decide whether or not you want to be intubated, receive CPR (chest compressions), artificial nutrition, or comfort care.
Just as the laws governing advance directives differ from state to state, POLST forms can also have different names. Two commonly used names are Medical Orders for Scope of Treatment and Transportable Physician Orders. But no matter what the form is called, its purpose is the same.
You might be thinking, "That sounds like information in my advance care directive. Why do I need another form that says the same thing?" The answer has to do with making sure your wishes are carried out even in an emergency when your advance care directive may not be readily available.
The POLST is your physician's order for treatment based on your wishes. Without physician's orders, emergency medical crews are required to resuscitate you. So if you don't want to be resuscitated, you must have a POLST form. It's a one-page form on brightly colored paper (it's pink in California) with check-boxes next to your treatment options. All of that makes it easy for emergency crews to find the form and quickly know what treatment you do or don't want.
For more information about your state's POLST program, including who to contact with questions, National POLST has a directory of programs by state. The site also provides a link to the state's POLST website and their social media sites.
Where to Keep Your POLST Form
The original of your POLST should ideally be hung on your refrigerator so that EMS crews see it immediately on arrival to the home. In order to make sure your POLST is readily available when needed, keep a copy with your doctor, in your car, and take the original with you when you go to the hospital. When being admitted to the hospital, make sure the person processing your admission has it. Don't wait for them to ask for the POLST. Sometimes the admitting team assumes all patients are full code (want full resuscitation efforts). Tell the admitting team, "I have an advance directive (and /or a POLST) and I do not want to be resuscitated." Or, depending on your wishes, say, "I want full resuscitation; I am full code."
Also check with a nurse when she goes through your admission once you're in your bed. Tell her your wishes just as you told the admitting doctor. If the information is incorrect, continue to check in until it is corrected. I've had to do this too many times for clients whose code status was incorrectly listed on admission.
Sources to Help You
Here is a table of resources I've mentioned in my posts as well as a couple of new ones. Let me know which ones you find most helpful. Or if you have discovered other good resources, please share them in the comments.
Whether you use these sites or others, be sure you have a current, signed advance directive and when appropriate, a POLST. You and your loved ones will be glad you did.