I live independently and am in my 10th year of a multiple sclerosis diagnosis. MS is a chronic disease of the brain. There's a lot to deal with and a lot of medical professionals to deal with and coordinate. Kim knows the illness (MS) and she knows medical language. Prior to every appointment she does a written statement of my goals and the appointment objectives. Following every appointment she does a written summary of diagnosis and treatment recommendations. While I think I'm understanding everything along the way, Kim's summaries consistently document things that I missed completely. I can't imagine going to the Dr. anymore without my patient advocate to keep me focused.
Len
[fa icon="quote-right"]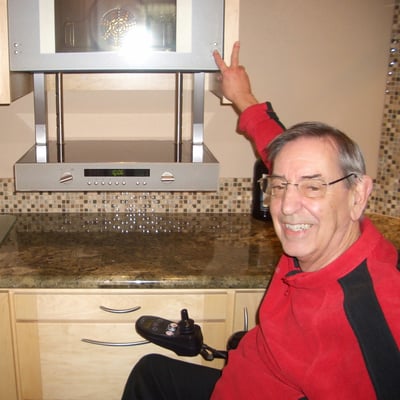 Ryan
[fa icon="quote-right"]
I was diagnosed with acoustic neuroma. Kim McIlnay was instrumental in helping me navigate my way through multiple doctor appointments, scheduling surgery and also being at my bedside when I woke up from a 10-hour skull based surgery at UCSF. Her knowledge, wisdom and bedside manner with surgeons and nurses was invaluable. Kim is a compassionate and talented human being that will get you through the toughest of situations. She knows what questions to ask, what medications you should be receiving and is always there to listen and give you exceptional advice. I will never forget when I woke up and was in ICU from my surgery, I was extremely nauseous, Kim was there and asked the nurse to administer some anti-nausea medication through my IV. This small act made all the difference in the world.
Lori
[fa icon="quote-right"]
My mom is in liver failure and is in need of a transplant. We contacted Kim to assist with getting a referral from my mom's doctor to the transplant team. With her assistance we were able to secure the referral, but she also helped us with so many other things during the process. She attended doctor's appointments, took copious notes, helped us to get organized, made recommendations to make my mom's living situation safer, communicated with my mom's doctor directly when she was unable to, and so much more. We wouldn't hesitate to hire her again if the need arises.
Regina
[fa icon="quote-right"]
Kim McIlnay's vast medical knowledge combined with her caring and empathy for individuals maneuvering today's medical system is invaluable. Kim will take a stand to ensure your questions are answered and you receive the best care available. She has assisted me on numerous occasions to ensure my medical professionals were listening to my requests and understanding the scope of my complex medical problems.
Janice Herrmann
[fa icon="quote-right"]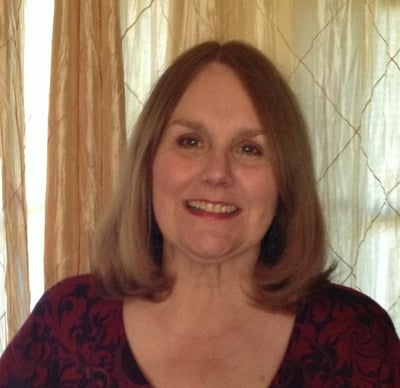 A few years ago, my son who at the time was 17 years old, suddenly collapsed and was having seizure-like episodes. The doctors in the emergency room said they weren't seizures, but

had no idea what was causing his episodes. We called Kim to assist us with advocating for him while inpatient. Kim listened to our story and asked lots of questions and researched the supplements that our son was taking and she identified that one was causing his symptoms. Kim's amazing at what she does, and pays attention and listens! This was a very scary time for our family, and Kim was there not only to keep us calm, but was able to take the time to actually figure out what was wrong with our son. Thank you Kim, You're the BEST!
KC
[fa icon="quote-right"]
I reached out to Kim at the suggestion of a friend. After years of dealing with a chronic medical condition that had frustrated me and my doctors, I had given up. Kim helped me navigate which specialists to ask for. She took excellent notes and helped to get the best results from each visit. Her insight and perspective was amazingly valuable. I can't say enough good things about her.
Maddie
[fa icon="quote-right"]
Kim's involvement has been extremely helpful as we navigate care for a family member. Her detailed, objective reports keep us all informed. When there are decisions to be made, Kim defines and describes the patient's alternatives clearly and thoroughly. We are very happy to have her on our team.
CC
[fa icon="quote-right"]
Kim McIlnay assisted us in interpreting complex medical records. Her knowledge of the subject, her very diligent research and her ability to present the issues in a very clear and understandable way were very much appreciated. Further, she was able to deliver some very difficult information in a compassionate and empathetic way.
Rob and Lauren
[fa icon="quote-right"]
Kim manages to successfully combine her medical experience and tenacity to find answers with compassion, support and empathy. She has helped me immensely to understand medical industry policies and procedures and how to positively get to the sources of medical issues. Kim is, in short, amazing!
KT
[fa icon="quote-right"]
Kim came with me to my pre-operation appointment. She took notes - thank goodness! It was an overwhelming amount of information to absorb - and helped me to remember to ask all the questions I had. After surgery, she helped me focus on what I needed to get from the post-operation appointment. She has spent some time helping me understand my various diagnoses. Her expertise and calm guidance combined with her warm bedside manner helped me bridge the gap between medical professionals and myself. She encouraged me and supported me through every step.
Lacey Coleman
[fa icon="quote-right"]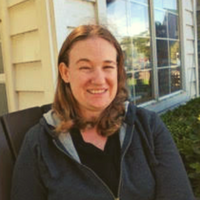 Kim is an incredible advocate. Her previous experience as a medical provider and, also as a patient, give her a unique perspective. I highly recommend Kim to assist you in managing this complicated maze of our medical system.
CR
[fa icon="quote-right"]
I appreciate the genuine compassion and regard you provided when my health hit a speed bump. You took time to listen and provided essential feedback and suggestions to help me improve my health and quality of life.
NA
[fa icon="quote-right"]