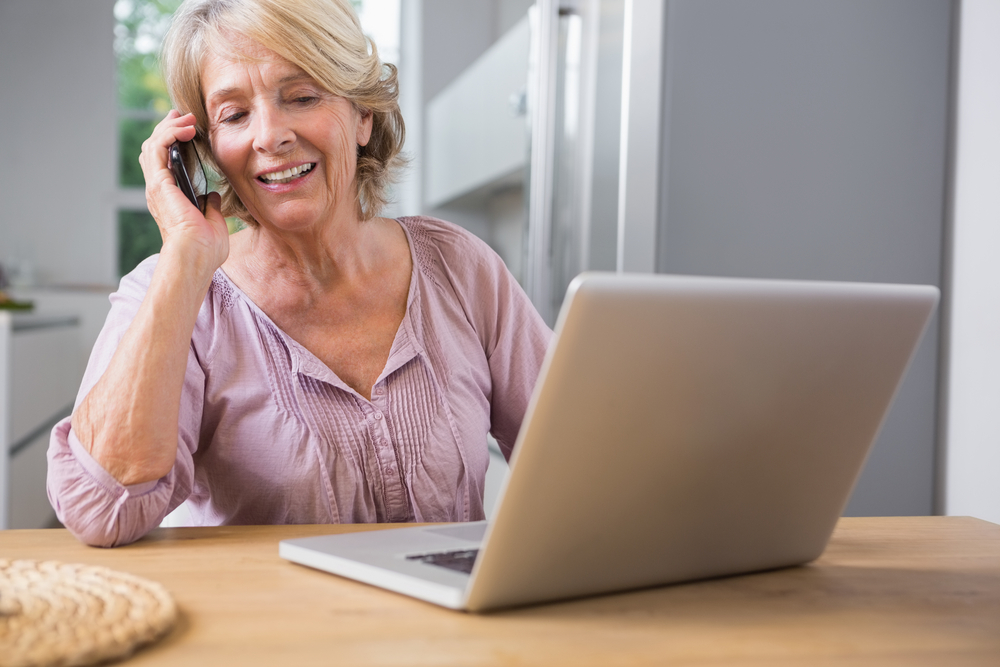 You need a patient advocate, but you're not sure how to find the one that's right for you. Here are four tips to help you through the search and selection process.
Tip #1 – Find out who your advocate works for
If you Google "health care advocate," among the 252,000,000 results, you will find advocates working for hospitals, insurance companies, or health care systems.
These advocates, sometimes called "navigators," are very different from independent, individual health care advocates, like me. That's important to remember. An advocate employed by a hospital or insurance company is paid by that company to represent their employer's interests – not yours. They can be an invaluable resource for navigating a specific healthcare system, but they are not going to challenge their employer on your behalf. That's not their job.
On the other hand, that is the job of independent health care advocates. Our singular focus, along with our skills, knowledge and experience, is put to work solely on behalf of our clients.
Tip #2 – Find an advocate whose specialty matches your needs
Advocates often enter this profession following their own health care issues, personal caregiving for a loved one, or their professional experience in the medical or insurance fields. Advocates have a wide range of experiences. Their specialties may include:
Medical – general issues, complex diagnoses, mystery diagnoses, and/or surgery
Cognitive Disorders like dementia or traumatic brain injuries
Locating and navigating resources
Insurance and Billing
Medicaid or Disability Benefits
Caregiver Support
Occupational or Physical Therapy
Care Facility Issues – long-term care, rehabilitation, assisted living
Which type of advocate is right for you? It depends on what your needs are.
If you are dealing with a new diagnosis, catastrophic illness, or complex medical conditions, look for an advocate with a medical background, such as a doctor or registered nurse. If you have a medical billing issue, seek out an advocate with health insurance experience. Wondering if modifications need to be made in your mom's home after her recent falls and increasing lack of mobility? Find an advocate with a background in geriatrics, home health services, or occupational or physical therapy.
Begin your search by reviewing various advocates' websites. Different professional organizations, such as the Alliance of Professional Health Advocates (APHA), the National Association of Health Care Advocates (NAHAC), Greater National Advocates (GNA) and Health Advocate X have directories of advocates who have paid a listing fee (GNA is free to list). Enter information such as desired field of expertise and state or zip code to create a targeted list of potential advocates. Many advocates can provide virtual services nationwide, so you may not wish to narrow your search. If you desire in person advocacy only, you may wish to search a local directory to help narrow your search, for example, the Bay Area Health Care Advocates or the Massachusetts Health Care Advocates of NAHAC narrow the list to area advocates.
Tip #3 – Interview potential advocates
Once you've narrowed down your search to a minimum of three advocates, call each one for a telephone interview, which shouldn't last longer than about 15 minutes. Make the most of this call by preparing in advance a brief, yet complete, summary of your needs and questions. At the end of the call you should each have answers to your basic questions and know if you could work well together (See Tip #4 for more on this).
While your questions will include topics specific to your needs, here is a list of questions that should always be asked:
How would you handle my case/needs?
How many clients with similar issues have you worked with?
What was the outcome of those cases?
How much do you charge?
How does billing work?
If I hired you, what would be the next steps needed for you to begin your work?

I provide my clients with a care summary and action plan based on my intake interview with them. They then have the option to work the steps of the action plan themselves or to hire me to do it for them.

If applicable: How would you communicate with my family/friends/care partners? How often?
Tip #4 – Select an advocate with whom you feel comfortable
Assuming you've found several advocates who have the qualifications and ability to handle your concerns, it's now time to rely on comfort and "gut feel." There are some people we meet with whom we feel an instant connection or comfort level. Ideally you'll feel that connection with your advocate and she, with you. You will both work best together with optimal results if you have that intangible, yet very real, connection.
What if you can't find an advocate in your area? Can a long-distance advocate partnership work? Next time we'll talk about when and how it can!
** updated May 13, 2021 with additional directories **