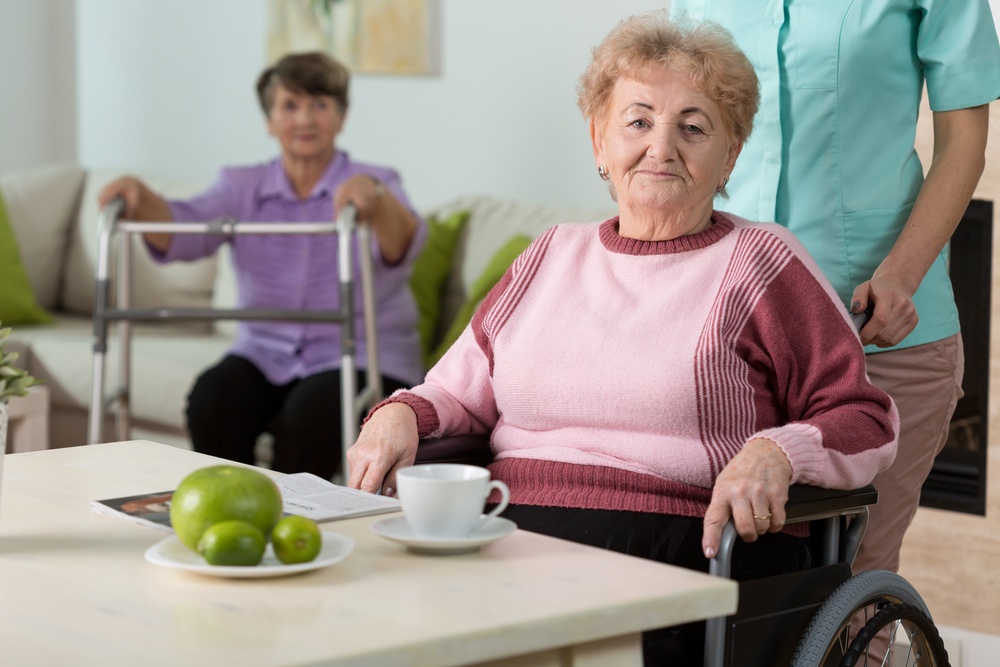 Who pays for a nursing home stay when a patient isn't able to pay for it themselves? I went through a crash course recently while helping a friend who needed a nursing home. I'll share a few insights with you from that experience.
Susan was admitted to the hospital following a serious injury from a fall. The doctors decided she needed to be admitted to a skilled nursing facility (SNF) for rehab following her hospitalization to improve her balance.
Lesson 1: Rehab/nursing home stays are only covered by Medicare if a patient is first admitted to a hospital for 3 midnights. You may think you're admitted to the hospital but you may actually only be on observation status. Observation status does not generally qualify you for medicare coverage for a skilled nursing facility. Unfortunately, just because the team says they are "admitting" you to the hospital does not mean you're on admission status. Ask your nurse, doctor, or the admissions team if you are "admitted" or on "observation status." Thankfully, Susan had been formally admitted for 5 days so her stay at the skilled nursing facility (SNF) for rehab was covered.
Susan was transferred to a SNF for rehab and made good gains in her ability to safely walk with a walker. Unfortunately, her outpatient doctor determined that she was no longer able to safely care for herself at home and required supervised care due to an worsening neurological condition. This decision meant that once her Medicare covered days were completed (two weeks were authorized by Medicare for her rehab), she would have to find alternative funding. Susan was on a very limited budget and was already on Medi-Cal; her family could not afford SNF care.
Susan had several possible options:
1) Move to an assisted-living facility (ALF) or Residential Care Facility for the Elderly home (RCFE), or
2) Move in with family, or
3) Stay in the SNF under Medi-Cal coverage,
None of these options were ideal:
1) While her care needs could be met at an ALF or RCFE, Susan didn't have the income necessary to pay for either and Medi-Cal wouldn't cover her care there.
2) Her family couldn't care for her at their home nor contribute financially.
3) She was happy at the nursing home, so staying there seemed like it would be the best option.
Unfortunately, the SNF quickly let her know that they only had two Medi-Cal beds, which were already taken, and they would evict her when her Medicare payments stopped. Additionally, they said she would never qualify for Medi-Cal coverage as she "wasn't sick enough." Their insistence didn't mesh with my understanding of Medi-Cal so I started researching.
In the meantime, the SNF offered to have a placement agent with whom they work closely help her find a new place to live. Susan agreed. I had reservations, as I suspected the agent would be working to please the SNF rather than Susan. Indeed, that was what happened.
Lesson 2: If working with a placement agent, ensure they are working for you. Placement agents are free to patients/families to use; they are paid a referral fee by the facilities with whom they place people. Thus, an unethical placement agent may encourage a resident or family to select a facility that will pay a larger referral fee, even if it's not as well suited to the resident.
In this case, the placement agent found a room and board that would provide "24/7 supervision" and assistance with toileting. The placement agent urged Susan to move there, presumably motivated by their referral relationship with the SNF. One catch: room and board homes aren't licensed by the state to provide supervision or assistance with ADLs!
Lesson 3: Understand the risks of living in an unlicensed facility. Unlicensed facilities are frequently shut down by the State. When this happens, residents have to find a new place to live. Given they are not licensed, if care violations arise, there's no one to call for help enforcing regulations. Additional concerns arose when a family member went to visit the room and board and the person who was "supervising" the residents was away for "a few hours." How would this person supervise Susan when he wasn't even there? What would happen if she needed to go to the bathroom while he was gone? What if she fell? How was the room and board avoiding legal requirements around the number of hours worked as this supervisor was supposedly working 24/7, 7 days a week? Additionally, the home didn't appear to meet basic code requirements and residents lived three-to-a-room, beds squeezed into rooms. It was not a suitable or safe place to live. Based on her family member's recommendation, Susan declined to move.
Susan's refusal prompted further threats of eviction by the SNF. How could we fight the SNF's pending eviction? Part 2 will review this process.
Glossary of Terms
SNF = Skilled Nursing Facility. Commonly called a "nursing home." Offers skilled nursing, lodging, food, and medication therapy. May offer rehab services like physical therapy, occupational therapy, and speech therapy.
ALF = Assisted Living Facility. Offer long-term housing to residents who may need assistance with Activities of Daily Living (ADLs) such as bathing, dressing, eating and toileting, but do not require the level of medical or nursing care available in a SNF.
RCFE = Residential Care Facility for the Elderly. These are a type of ALF, but tend to be in homes. Also known as "board and care."
Room and Board= Frequently confused with "board and care" in discussions. These are group homes with multiple residents but they do NOT provide any assistance and are unsupervised. They may offer a food plan, but are otherwise just homes with multiple residents.
Medi-Cal = Name of California's medicaid program. Helps provide basic insurance for those below a specific income. Medi-cal will cover long term SNF placement for residents who have specific medical needs. They will also cover "custodial" (not needing medical care) if specific criteria are met.
Medicare = Medical insurance for those over 65 years old or those who qualify for Social Security Disability. Medicare does not cover long-term custodial care. Specific criteria must be met in order for Medicare to cover care in a long-term care facility.