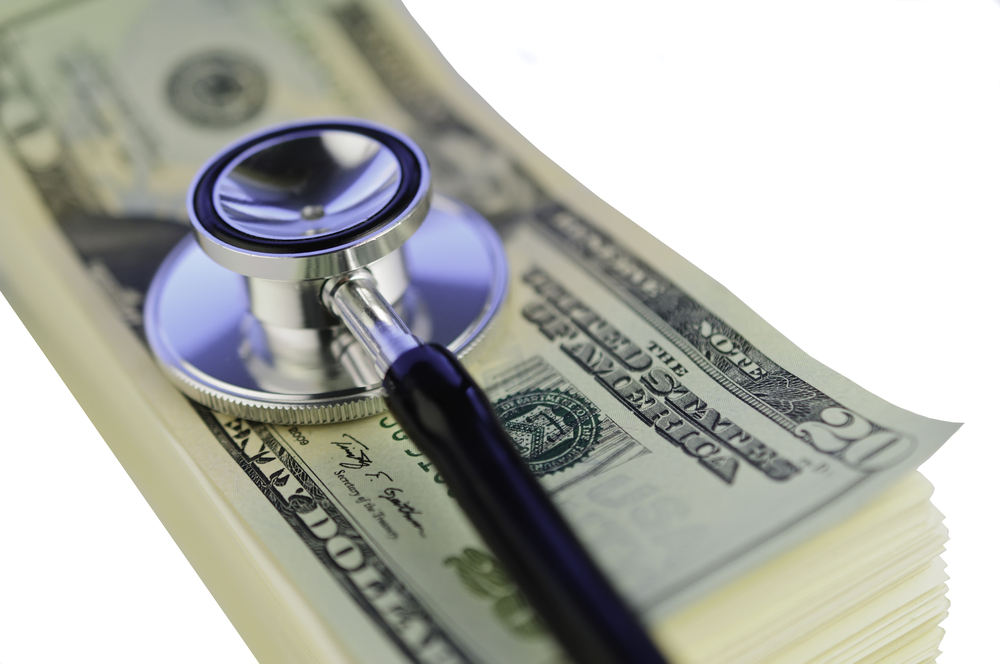 While people struggle with the life-threatening effects of COVID-19, the chaos of sky-high emergency room bills plays out in a way that is sadly familiar to anyone who has ever received a surprise medical bill:
On March 18th, Congress announced passage of the Family First Coronavirus Response Act , in which Section 6001 provided for free COVID-19 testing and associated costs for patients with private insurance.
Some insurers, such as Humana separately announced that in support of their members' health and well-being they would waive their COVID-19 related co-payments for testing and treatment.
Patients who were tested for the virus and/or treated for virus-like symptoms receive surprise bills from hospitals for treatment they thought would be free. But the services were not free. That's because there are exceptions buried in the law and policies that leave certain patients responsible for charges they neither expected nor understand.
Then the appeals process begins with the patient bearing the burden of that often confusing process, while also potentially dealing with poor health.
Blanket statements when new policies or legislation are released make the changes sound like they will provide long-awaited relief, but the devil (and thus the surprise bill) is in the details.
For example, the Family First Coronavirus Response Act states patients will not be charged for COVID-19 testing, testing-related charges, or fees for determining the need for a test. "Testing-related charges" and "services used to determine the need for testing" leave a lot of room for hospitals to determine whether or not the services in question meet the Act's requirements. Hospitals often interpret laws and regulations in the broadest sense to push costs on to insurers or patients. In turn, insurers protect themselves with policy language that states determining responsibility for such payment is between the hospital and the patient. In other words, it's not their responsibility.
In addition, the changes made to many health insurance policies, like Humana's and Cigna's, do not apply to self-funded insurance plans. Self-funded employers are simply "encouraged to follow" the policies, but aren't required to do so.
What are self-funded plans? The plans established by most large employers, who pay (or self-fund) insurance costs while insurance companies only administer the plans. A 2018 survey by the Kaiser Family Foundation found that 61% of employees with insurance are in plans that are "partially or fully self-insured."
What Patients Need to Look For In Policy Plan Changes and New Laws
If coverage is provided by an employer, ask the employer if the plan is fully insured or self-funded. Just because an insurance company name like Cigna or Humana is on an insurance card doesn't mean the plan is fully insured.
Were the charges in question incurred before or after the new law or policy change? If charges precede the effective date of the change, the new benefits do not apply.
Exactly what does the new plan language or law cover? Is it only for testing or does it include all COVID-related charges? Does the new benefit only apply if the patient tests positive for COVID-19?
If the test was given at an in-network facility, was a bill issued by the lab because it was out-of-network? If so, does the new plan language or law provide any out-of-network benefits?
Changes to benefit plans must be communicated in writing to plan participants. If you don't recall receiving such communication, call your insurer or employer to ask if there were plan changes, and if so, ask for another copy of the notice.
Call the insurer to find what if the specific charges on the bill are covered. Ask to see the plan language that addresses the charge(s) in question.
Whenever you talk to the billing department, your insurer, or employer about medical bills, take notes during the call including the name of the person you spoke with, date and time of the call. Read back your notes and ask if you have correctly understood the information given to you. That information will be important if you choose to appeal the bill.
If you would like help working through your medical bill issues, there are health care advocates specializing in insurance billing. The Alliance of Professional Health Advocates has a directory of advocates you can search by service. Type in medical billing and your zip code for advocates in your area. A Google search of "medical billing advocates" will also provide a list of possible services. Before signing up for assistance, be sure you are clear about the advocate's fees and exactly what services are and are not included.